11. April
Ísey Skyr awarded for best product introduction in retail 2022
Winning an award for our products is always a great achievement and earlier this month Ísey Skyr was awarded for three products in the category of best Introduction 2022 in retail in the Netherlands, we are very proud to stand out with our products in this competitive high protein dairy landscape.
With such a high quality and tasteful products and in a handy on the go packaging Ísey Skyr is surely getting noticed by the consumer
Total of three Ísey Skyr products were awarded; Ísey Skyr in pouch both with toffee and tiramisu flavour and then Ísey Skyr in cup with blueberry/pie flavour.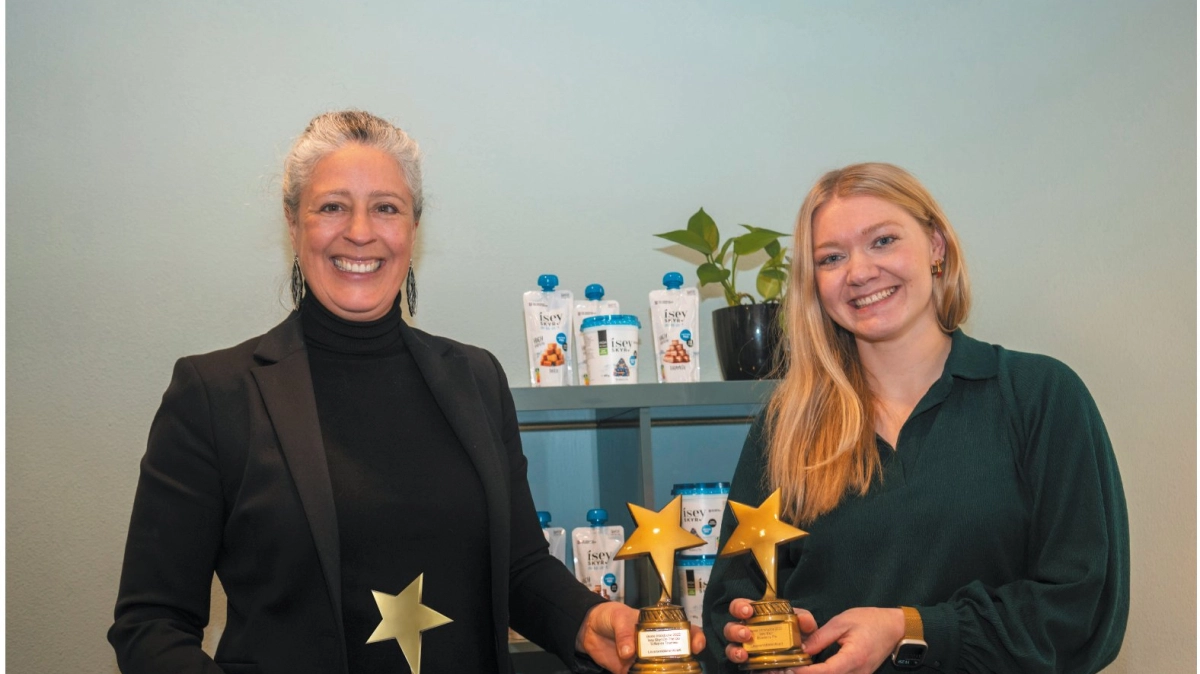 Levensmiddelenkrant/The Food Newspaper is a Dutch retail newspaper who organizes the Best Introductions election every year. This initiative concerns the ultimate appreciation for products and concepts that have been launched within the retail channel in the past year.
The jury consists of independent entrepreneurs and supermarket organizations. They assess the registered products by means of a survey on the following criteria:
- rotation
- degree of support
- innovativeness