15. January
ÍSEY SKYR OFFICIAL NUTRITION PARTNER OF THE ICELANDIC TEAM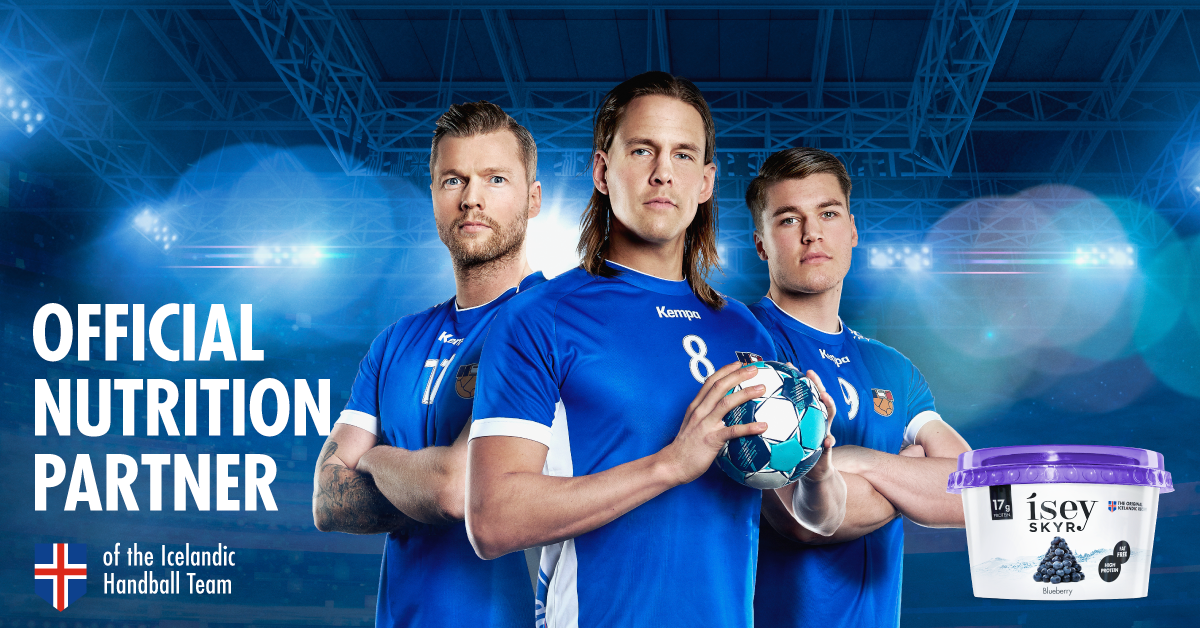 ÍSEY SKYR OFFICIAL NUTRITION PARTNER OF THE ICELANDIC TEAM
We are proud to announce that Ísey Skyr is the official nutrition partner of the Icelandic handball team. The world championship is played in Egypt from 13th to 31st of January and this is is Iceland's fifth world championship in a row and in total Iceland have made 20 appearances in the world championship.
Our handballers eat the food of Vikings – Iceland's secret to healthy living
Skyr has been a part of the national diet for over a 1000 years and almost every child in Iceland grows up with skyr as a part of their diet. So we could say that the players on the team have grown up eating skyr and know the importance of a healthy nutrition and we are very proud that they choose Ísey Skyr as a part of their diet.
As Ísey Skyr is high in protein, naturally fat free and a good source of calcium it fits very well with the diet of professional athletes.
We are very proud of the partnership and say good luck to the team
Áfram Ísland